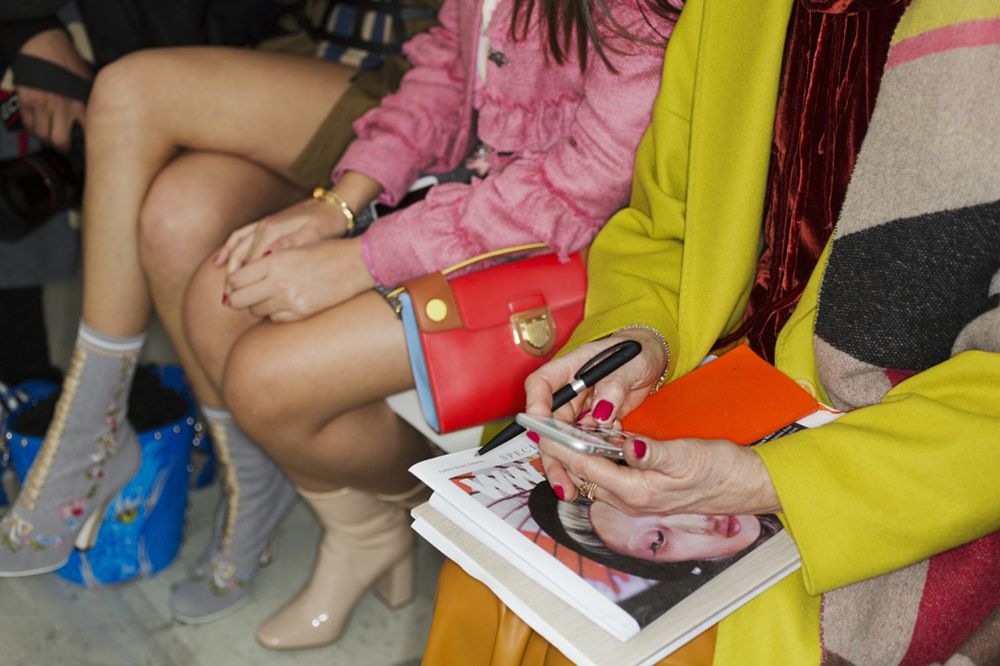 So, my WWD cover from Gucci ended up in Martin Parr's photo!
Feels funny and strange. First seeing the legend at work during the shows in Milan and then this meta level encounter.

More Martin Parr's photos from MFW here.
And here is my favorite Parr-related video in which he (so to speak) meets the Stone Roses.