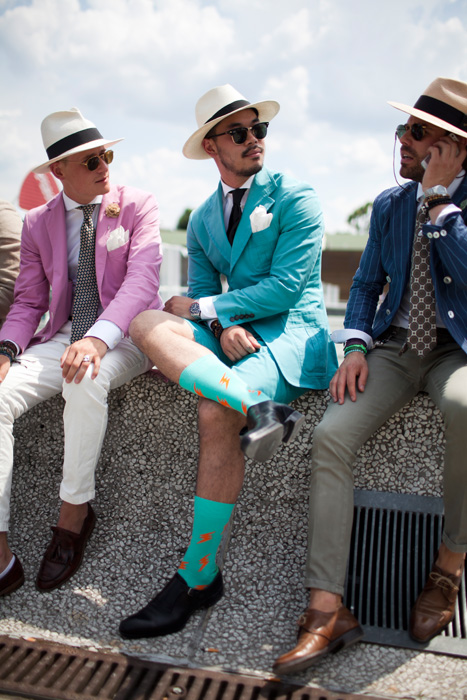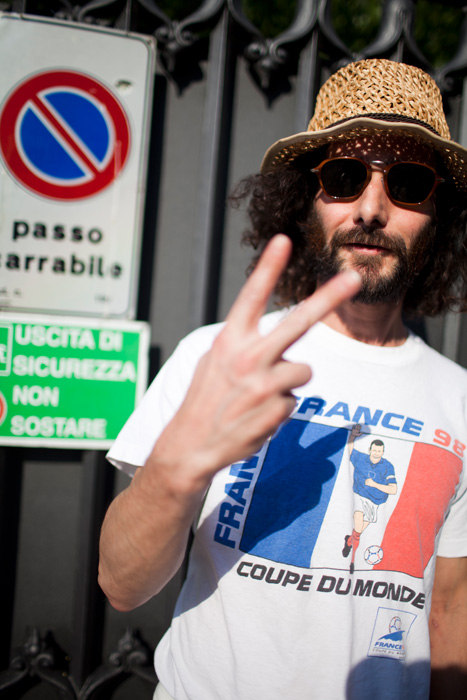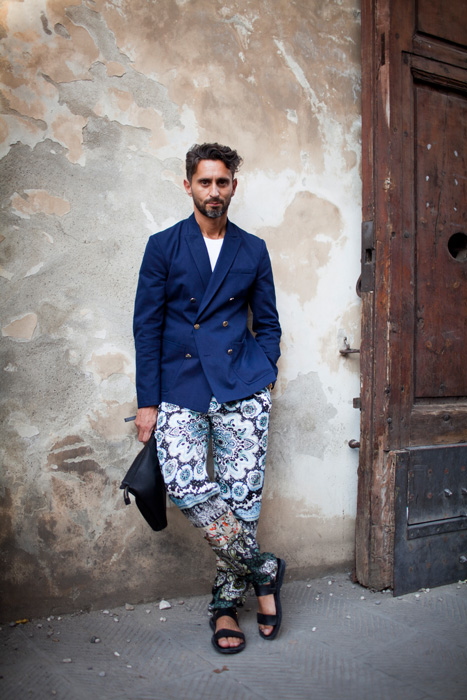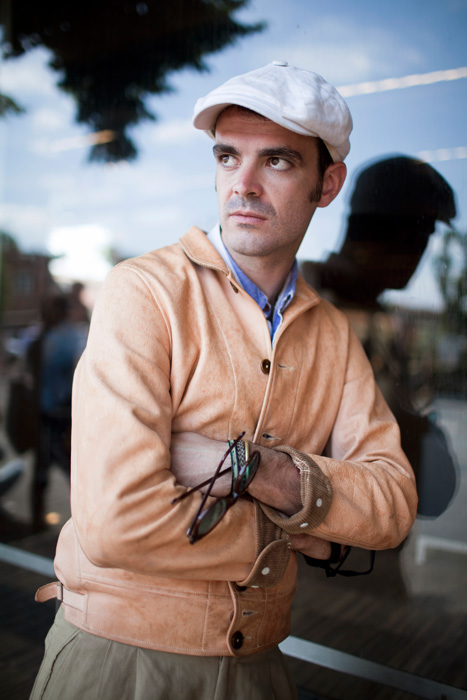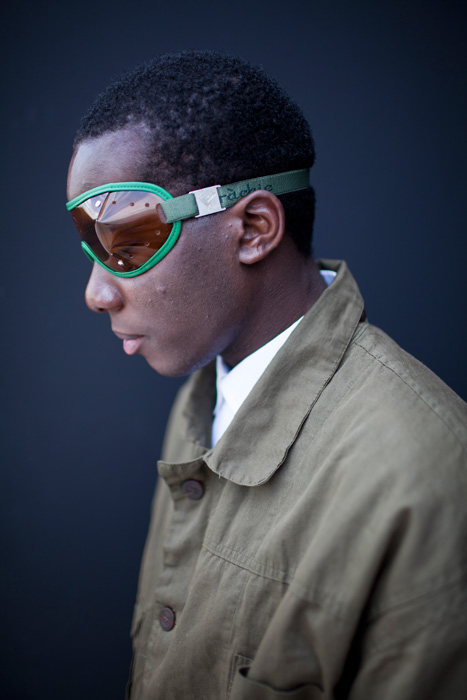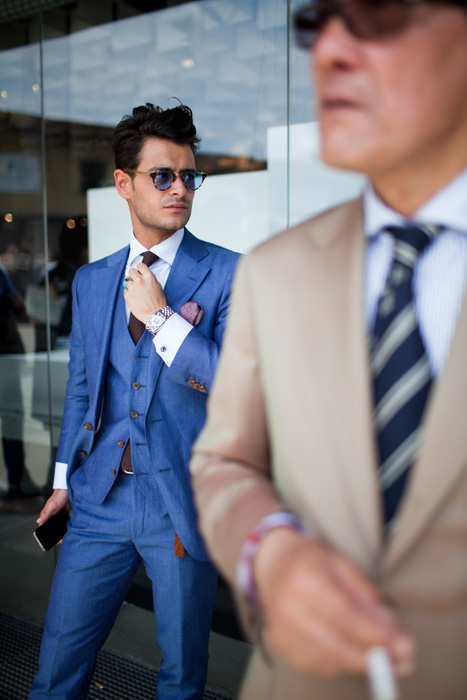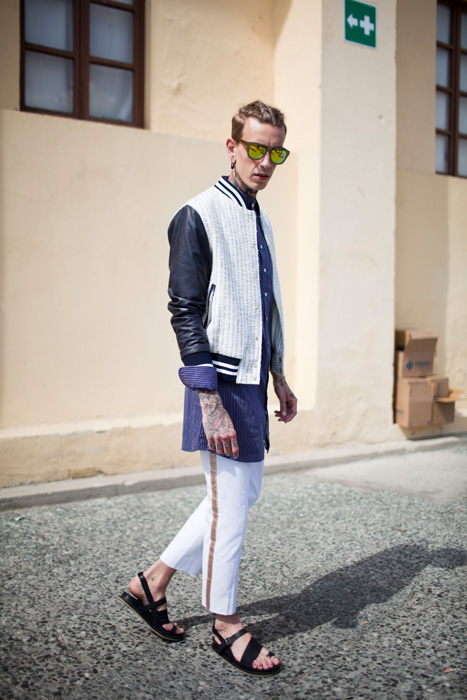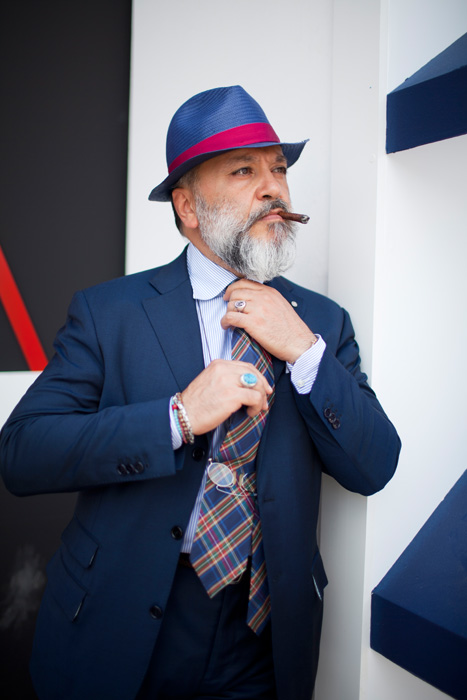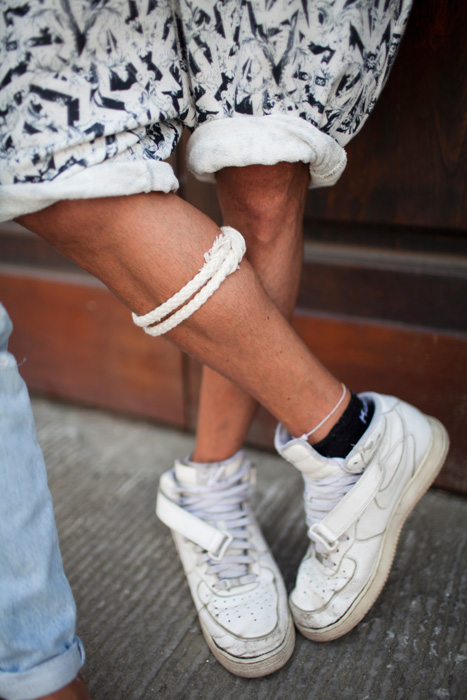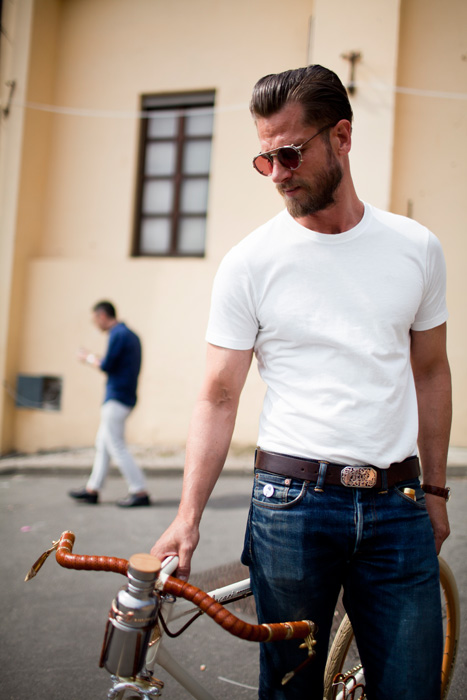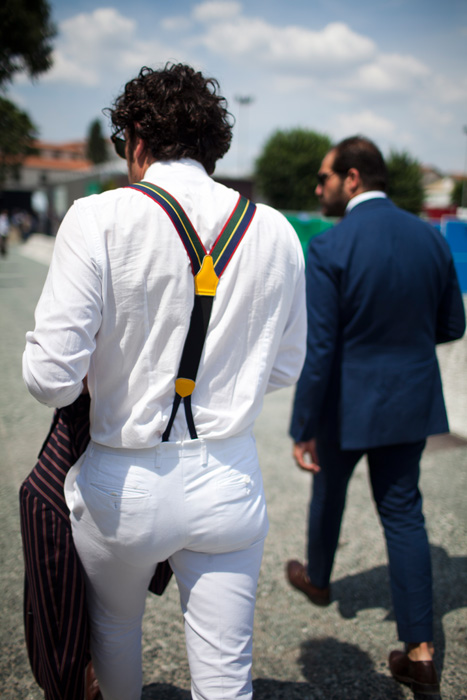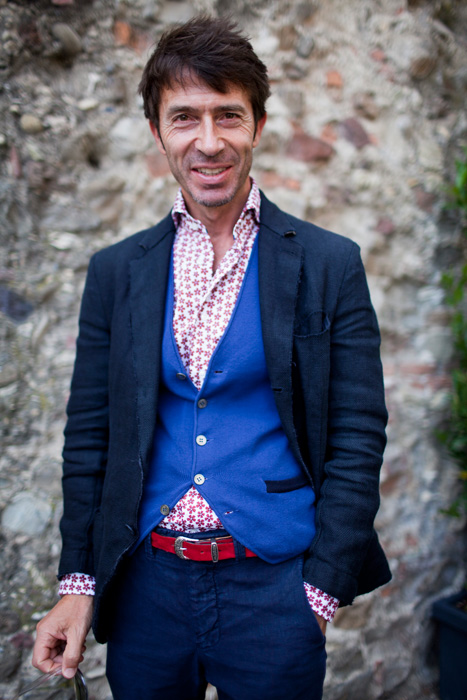 That's a small selection of photos I took for WWD at Pitti Uomo in Florence this June.
It's interesting to see how some of these men are able to pull off this aesthetical over exaggaretion and end up looking really amazing,
while others end up just struggling to look amazing.
Being real is a very hard task these days.