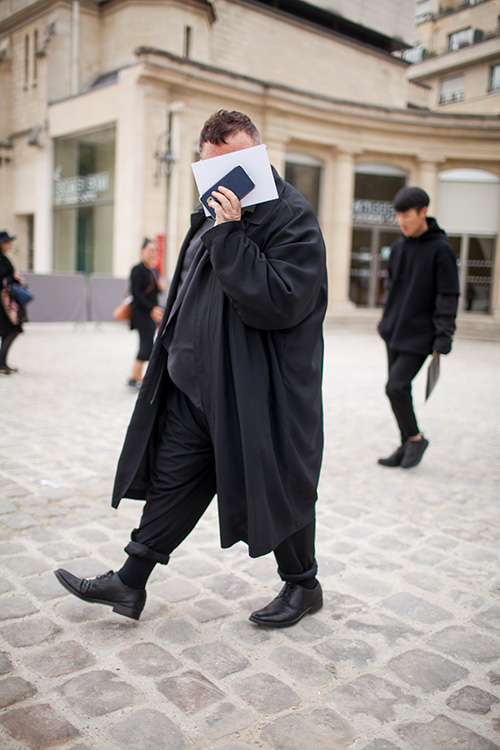 Ciągle lubię blogować, a najbardziej lubię zaglądać do archiwum, ale życie zawodowo-rodzinne i instagram niestety z blogowaniem wygrywają.
Nie wrzucam tu rzeczy na bieżąco, bo nie mam czasu i nie wrzucam ich też później, bo wydaje mi się, że w międzyczasie wszyscy zobaczyli je już na instagramie.
Swoją drogą lubię instagram, lubię "przeźroczystą" telefonową jakość/brak jakości i bezpośredniość. Kiedyś taką bezpośredniość dawało blogowanie, dzisiaj blogowanie wydaje się czymś dużo poważniejszym i przemyślanym. Czymś bardziej "projektowym".
Życie zawodowe bardzo oddaliło się od prywatnego, to dwa równoległe światy, ciężko znaleźć między nimi równowagę na blogu.
I to właśnie dlatego.

I still like blogging, most of all looking back into the archive. The fact is that my professional and family life and instagram don't make blogging easy.
I don't upload things on the go, I simply don't have time to do it and then I don't upload them afterwards either - I assume everyone has already seen everything on instagram.
I enjoy instagram, I enjoy the "transparent" quality/non-quality of the smartphone photography. I enjoy how direct it seems. I used to get this sort "directness" from blogging, but now it seems like blogging should be something more serious and under control, almost like a project.
My professional and private lifes are really detached at the moment, it's hard to find balance between the two on the blog.
And this is why.

Alber Elbaz w Paryżu dla WWD.
Alber Elbaz in Paris for WWD.